Councillor Mark Foster enjoyed a guided tour of Mantles Court Care Home on Tuesday, 19th September 2023. He had the privilege of exploring the home's outstanding amenities while being accompanied by the dedicated and compassionate staff, who truly embody the spirit of Mantles Court.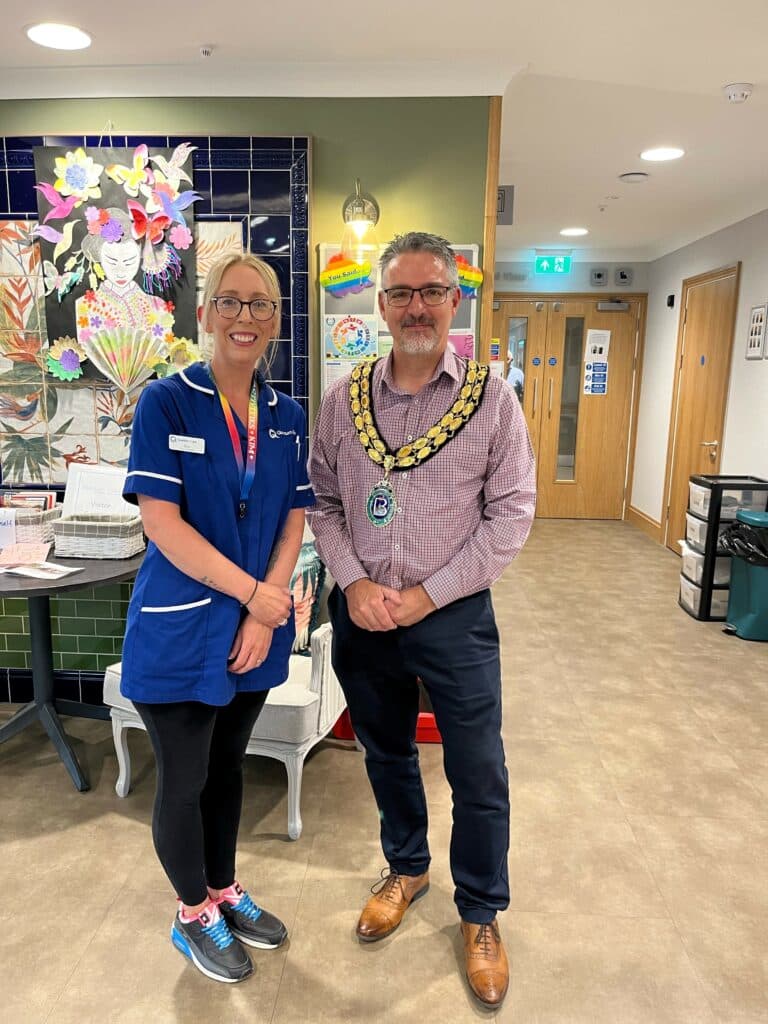 The day's highlight was the heartwarming time spent with the lovely residents, gathered for a delightful afternoon tea in the charming Blossom café.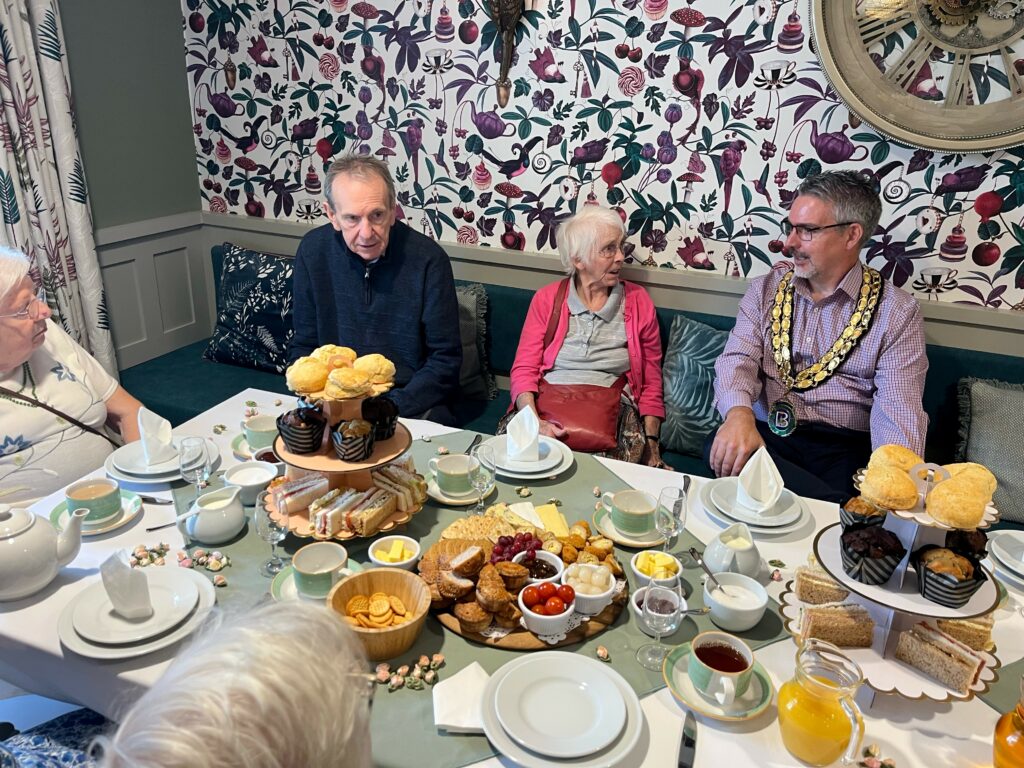 Mantles Court care home has been designed to offer a wonderfully warm and supportive environment for 76 individuals.
Situated on London Road, Biggleswade, the home provides residential, dementia and respite care within spaces elegantly crafted to be welcoming and enjoyable.
Within the home you will find a Spa, hair and beauty salon, café, lounges, dining areas and cinema – all surrounded by beautifully landscaped gardens. Each bedroom benefits from its own en-suite and is fully furnished with items from their carefully selected range. Some of their bedrooms also have direct access to the private, secure gardens. Their expert team of friendly staff are on hand every hour of every day to bring personally tailored care and support to each one of their residents.