Election of the Mayor
The Mayor of Biggleswade is elected by their fellow Councillors at the Annual Statutory Meeting of the Council in May each year.
The 'Mayor-making' is at the beginning of the meeting and the new Mayor takes over from their predecessor immediately.  The meeting then sets up the democratic structure of the Council for the following year – committees and representation on outside bodies.
The Mayor's role is to chair Council meetings in accordance with Standing Orders and conduct the meeting in a fair and impartial manner.  The Mayor also represents Biggleswade at civic events and local and community events during the year.
Mayor of Biggleswade 2022-2023 Councillor Grant Fage
"It is an honour to serve as Mayor of Biggleswade, we are part of a great Community with a lot of positive initiatives to celebrate. In my time as Mayor, I look forward to meeting as many residents as possible and learning even more about the great work that goes on in our town." 
Invite the Mayor
If you would like to invite the Mayor to an event please email: enquiries@biggleswadetowncouncil.gov.uk
Supporting the Mayors' chosen charity
This year, Councillor Grant Fage has chosen to support Sue Ryder St John's Hospice  which provides expert care for life-limiting conditions.  The Hospice combines expert medical care with other emotional, practical and spiritual support.  The Mayor will also be supporting the British Red Cross Ukraine Appeal.
All donations are welcome and can really help to make a difference in people's lives. To support this year's worthy causes, please find banking details  here .  Please quote the reference Sue Ryder St John's Hospice or the British Red Cross Ukraine Appeal.
Mayor and Deputy Mayor of Biggleswade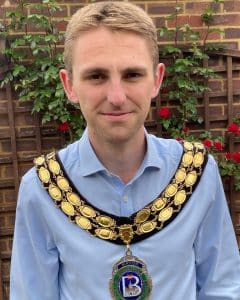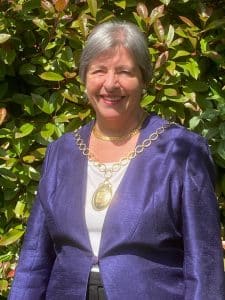 The Mayor's Office
Biggleswade Town Council
The Old Court House
4 Saffron Road
Biggleswade
SG18 8DL
Telephone: 01767 313134
All cheques should be made payable to: Biggleswade Town Council