Have you heard of Biggleswade or visited lately?
Biggleswade is a market town about 11 miles from Bedford. It has a population of approximately 20,000 however, like many other local towns, this is growing as many new developments are popping up. It is steeped in history and if you would like to know more about this or have any budding historians in the family it is well worth looking www.biggleswadehistory.org.uk
You may have already discovered Biggleswade Retail Park, where you will find many of the High Street names, such as Marks & Spencer, Next, Matalan, Boots and H & M. However, just a few minutes away,  you will find the true heart of Biggleswade, it's town centre! Here you will find a great range of independent shops and cafes with something for everybody.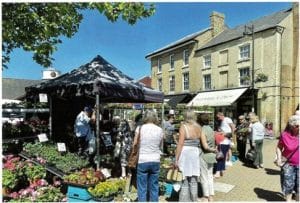 Local businesses are working really hard and together they are always creating something special, a place with a little hustle and bustle – even a continental feel created by the cafe's on the square with outdoor seating.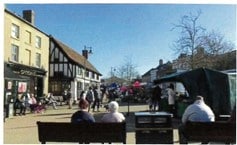 There is a delightful  sweet shop, a fantastic deli, hairdressers, estate agents, home interior shops, the list is endless. You can even rent your own office space for just a day if you are wanting a welcome break from working at home!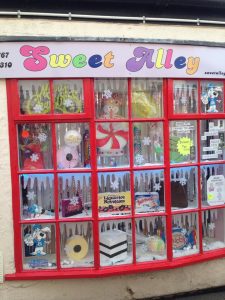 There are a range of walks that you can do to and from Biggleswade, take the family and spend a day out there. Take a walk and then stop off for a wonderful lunch at some of the local eateries or a hearty breakfast before setting off on an adventure! Be sure to find time for tea and cake too!
Check out Let's Go for some ideas on routes to walk or cycle  Some of the local business owners might have some great suggestions for you!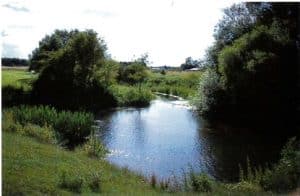 There is a real sense of  community spirit and the Town Council and local businesses are always planning special events. Please keep an eye on our website for a list of upcoming events.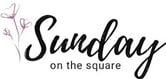 On 15th August 2022, the businesses came out on to the square and hosted an action-packed day for residents.  Imagine one of those good, old-fashioned Summer Fetes with straw bales, fun and games, music, food, stalls – something the whole family can enjoy. "Sunday on the Square" it was fun!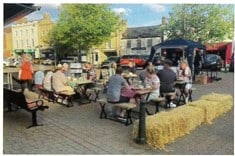 Make sure you plan a trip (or two!) to Biggleswade to  discover this brilliant town for yourself and save the dates in your diary for the upcoming events advertised on our website. It is the perfect way to plan a day out for the whole family!
Don't forget to share  your  adventures and experiences in Biggleswade via our Facebook and Twitter pages of Biggleswade Town Council .